They asked each other, "Were not our hearts burning within us while he talked with us on the road and opened the Scriptures to us?" – Luke 24:32
---
Introducing…
Burning Hearts House of Prayer is a prayer house for all nations serving the greater Body of Christ in the City of Ottawa. Inspired by Isaiah 56:7.
Prayer is an ongoing relationship with the Lord and just like the flame in the temple kept burning; our hearts need to keep burning for the Lord. As we come together in the Lord's presence, he will unite our hearts and bind us together in love and unity. Our aim is to strengthen the faith of Christ followers by equipping them to pray with confidence and authority in the power of the Holy Spirit and to encourage them to apply their spiritual gifts. It is also the Lord's command to pray to the Lord of the Harvest to send workers into the fields. Prayer is the foundation in the life of the believer and is vital in reaching the lost for Christ.
---
How it began
The Lord lead us to start a house of prayer through a series of visions and dreams and of course hearing from God on numerous occasions.  On one occasion, pastor Bill Buitenwerf of East Gate Alliance Church had a vision of a house that was for sale. The price of the house was lower then normal, so pastor Bill went in to inspect the condition of the house. When he went down to check the foundation, he saw water gushing in through the walls and deterioration had set in! He then realized that the Lord was showing him the condition of the church.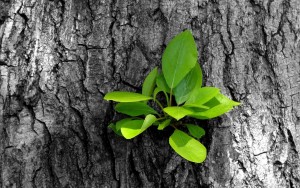 Another account was from Nahia Haddad who is a member of East Gate Alliance Church. Nahia serves in several outreach programs alongside her husband George. She is also involved with Global Day of Prayer – which was an inspiration for her to become an intercessor in her church. Seeing her growth in the area of prayer, pastor Bill asked her to start a prayer meeting among the ethnic community of churches that met on the premise. This birthed the ICAC (International Community of Alliance Churches) prayer meeting – resulting in gathering the churches together to pray for one another. We also hosted the Global Day of Prayer's annual worldwide prayer gathering for 3 consecutive years. One day, the Lord put on Nahia's heart that the church should have the words of Isaiah 56:7 "…and my house shall be called a house of prayer for all nations"  written on the wall of the sanctuary. Little did she know, the Lord had something else in mind and much bigger then a verse written on the wall of the church.
Several other members at ICAC also had visions of people repenting and seeking God's face. Nahia had dreams of people coming to church, desiring to know how to seek God's face. Fast forward to August of 2014; Nahia was attending a retreat where an acquaintance spoke over her, telling her how God will be "opening a door". The acquaintance then gave Nahia an ancient looking key and said: "the Lord told me to keep this key on me and I will know who to give it to when the time comes." (see Revelations 3:7) Nahia was praying during this season whether to start an around the clock prayer house in an isolated room in her home, where fellow christians could come and pray at anytime. However, the Lord had a much bigger vision then Nahia knew.
On October 28, 2014 Nahia asked the Lord what he wanted her to do? The Lord then replied, "open a house of prayer for all nations calling it Burning Hearts House of Prayer (BHHOP) and have different prayer focus each night". She then shared this vision (inspired by Isaiah 56:7 & Luke 24:32) with all the pastors at ICAC, which they all supported and are all now involved as leaders of BHHOP. Prior to the vision being presented, pastor Paul Chen and the elders of Ottawa Mandarin Alliance Church were away on a retreat seeking God for a strategy for their church. The Holy Spirit then led them to focus on prayer for 2015.
Lastly, pastor Ernie Pinzon of Filipino Community Church had once shared his vision of running a daily prayer meeting; but was unsure of who will coordinate it. The vision that the Lord gave Nahia was intended to be extended to the greater body of Christ of Ottawa; where leaders can lead and join in prayer, worship and teachings resulting in the launching of Burning Hearts House of Prayer on January 11, 2015.
---
Mission
• To return the church to her first love
• To prepare the bride for Christ's return
• To unite the body from all nations to pray together and for each other creating a culture of prayer
• To equip Christ followers to pray with confidence and authority in the power of the Holy Spirit
• To encourage the believers to apply their spiritual gifts through the work of the Holy Spirit
• To mobilize the church to go and make disciples of all nations
---
A word from our Prayer House Coordinator…
"Let us not be a people who pray, but let us become a praying people, creating a culture of prayer that continues until the Lord's return". – NH

---
Leaders