Event details
7:00 pm
| December 18, 2015
550 Codd`s Road
613-744-0682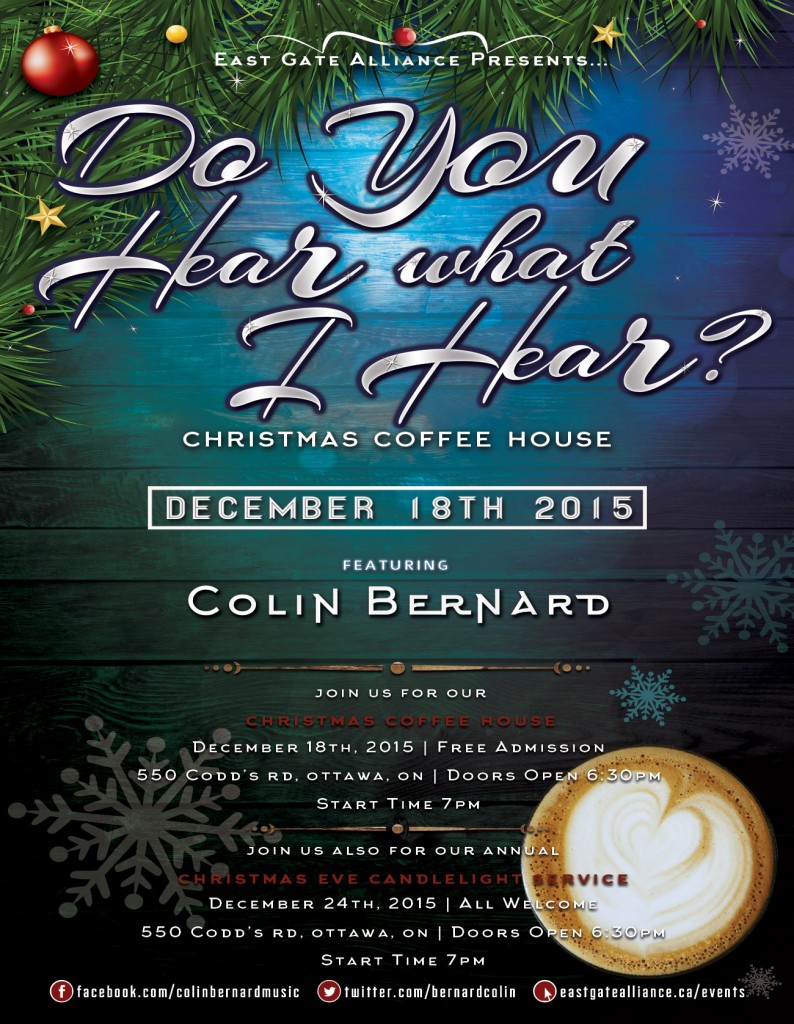 Join us for live worship with Colin Bernard from 7 pm to 8 pm followed by prayer for the nations from 8 pm to 9 pm.
Free Admission
Friday, December 18th at 7:00 pm
It'll be a great time of just hanging out with old and new friends, Christmas treats, singing and the reading of the Christmas Story.
Invite family and friends. SHARE THIS on your Facebook page and help us get the word out.
550 Codd's Road just east of Aviation Parkway on Montreal Rd.
For more information, please call (613) 744-0682 or email info@eastgatealliance.ca